Walgreens - store# 7463 - 525 W. Valencia Road in Tucson, Arizona (pharmacy) - Location & Hours
Store Details
525 W. Valencia Road
Tucson, Arizona 85706
Intersection: SEC of 12Th & Valencia

Phone: (520) 294-0451

Regular Store Hours
Mon - Fri: 7:00AM-10:00PM
Sat: 7:00AM-10:00PM
Sun: 8:00AM-10:00PM

Store hours may vary due to seasonality.
Nearby Walgreens Locations
Price: 2/$5 or $2.69 ea. with card  
15 to 25 pk. Freezer or Storage 100 pk. Sandwich 2 to 5 pk. Containers $1 on 2 Coupon savings in most Sunday papers!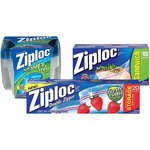 Shop online
Store Services/Products
Digital photo pickup
Printer cartridge refills
Pharmacy drive-thru
Online ordering
Walgreens now offers the H1N1 vaccine at this location.
Store Departments
Pharmacy
Pharmacy hours:
Mon - Fri: 9:00AM-9:00PM
Sat: 10:00AM-6:00PM
Sun: 10:00AM-6:00PM