Office Max #6780 - Kona Commons Shopping Center in Kailua Kona, Hawaii

(office supply) - Location & Hours
Store Details
74-5448 Makala Blvd
Kona Commons Shopping Center

Kailua Kona
,
Hawaii
96740
Phone: (808) 329-1907
Fax: (808) 327-1090
Regular Store Hours
Sun: 10AM - 6PM
Mon: 8AM - 9PM
Tue: 8AM - 9PM
Wed: 8AM - 9PM
Thu: 8AM - 9PM
Fri: 8AM - 9PM
Sat: 9AM - 7PM

Store hours may vary due to seasonality.
About OfficeMax
OfficeMax is an American office supplies retailer founded in 1988. It is a subsidiary of Office Depot, Inc. headquartered in Boca Raton, Florida. In November 2013, the merger with Office Depot was completed and the combined company became the largest U.S. office-supplies chain, Office Depot, Inc. As of December 2012, OfficeMax operated 941 stores in 47 states, Puerto Rico, the U.S. Virgin Islands and Mexico.
Price: $79.99 Â 
Epson Connect smartphone printing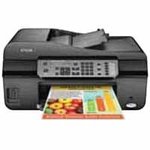 Shop online
Advertisements
Store Services/Products
Tech Support Services
Packing, Mailing & Shipping Services
Shredding Services
Print Center Service