Walmart Saint-Jean Supercentre in Saint-Jean-sur-Richelieu, Quebec

(department store ) - Location & Hours
Store Details
100, rue Omer-Marcil

Saint-Jean-sur-Richelieu
,
Quebec
J2W 2X2
Rue Pierre-Caisse Et Rue Grand-Bernier
Phone: 450-349-0666
Fax: 450-349-6102
Regular Store Hours
Mon. : 8:00am - 9:00pm
Tues. : 8:00am - 9:00pm
Wed. : 8:00am - 9:00pm
Thu. : 8:00am - 9:00pm
Fri. : 8:00am - 9:00pm
Sat. : 8:00am - 5:00pm
Sun. : 8:00am - 5:00pm

Store hours may vary due to seasonality.
Nearby Walmart Locations
Price: $129
Stay connected with the Straight Talk LG Stylo 2 L82C 4G LTE Android Prepaid Smartphone. Capture memories with the 8MP camera/5MP front-facing camera/video recorder and bring them to life on the 5.7-inch touchscreen display. This prepaid smartphone's wide dimension ensures it fits well in your palms for better handling. Running Lollipop, the Android smartphone features a 1.2GHz quad-core processor, leading to better performance and quicker in-device communication. The Bluetooth v4.1 ensures your device is compatible with a broad range of devices while providing faster data transfer. With a powerful battery, the Straight Talk LG Prepaid Stylo 2 L82C Smartphone ensures long talk hours and standby time. The proximity sensor reduces accidental touches, making the phone easier to use. When you're looking for new fun, you'll find something out of the 1,000,000+ apps available on Google Play.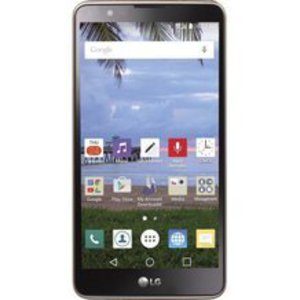 Advertisements
Store Services/Products
McDonald's with McCafé
Mr. Lube
Pharmacy
Portrait Studio
SmartStyle Hair Salon
Walmart Photo Centre
Walmart Wireless
Western Union
Store Departments
Connection Centre
Connection Centre hours:
Mon - Sat: 8AM - 9PM
Sat & Sun: 8AM - 5PM

Pharmacy 450-349-3618
Pharmacy hours:
Mon - Fri: 9AM - 9PM
Sat & Sun: 9AM - 5PM

Photo Centre 450-349-4503
Photo Centre hours:
Mon - Fri: 8AM - 9PM
Sat & Sun: 8AM - 5PM

Portrait Studio 450-349-4558
Portrait Studio hours:
Mon - Fri: 10AM - 7PM
Saturday: 9AM - 5PM
Sunday: 10AM - 5PM

Tire & Lube Express Centres
Tire & Lube Express Centres hours:
Mon - Fri: 8AM - 9PM
Sat & Sun: 8AM - 5PM