Glenolden Walmart Store #5495, Pennsylvania

(department store ) - Location & Hours
Store Details
50 N Macdade Blvd

Glenolden
,
Pennsylvania
19036
Phone: (610) 583-2682

Regular Store Hours
Mon - Sun: 7:00 a.m. - 10:00 p.m.

Store hours may vary due to seasonality.
Nearby Walmart Locations
Price: $499 each
This is one Book you can't put down and you don't need to! This tablet is just 9.6mm thick and has a brilliant 10.1-inch IPS Full HD display, but is also an amazing two-in-one productivity powerhouse. Equipped with a Halo Keyboard and Real Pen input device, you can use Lenovo Yoga Book to type, take notes, browse the web and even draw. The productivity-optimized Book UI lets you open and work on multiple apps at once, stay totally organized, and go all-day with 15 hours of battery life.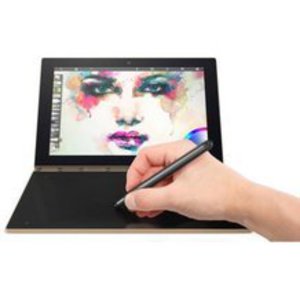 Advertisements
Store Services/Products
Check Cashing
Redbox
Photo Center (610) 583-3114
L.e.i. Apparel
Walmart MoneyCard
Coinstar
Same Day Pickup Photo Center
Garden Center
Fast Key
Money Order
Bluebird by American Express
Pay with Cash
1-Hour Photo Center
Flu Shots and Immunizations
Connection Center
Bill Payment
One Hour Guarantee
Quick Tag
Money Transfer
Rug Doctor
Pharmacy in-store transfer
Store Departments
General Retail
General Retail hours:
Mon - Sun: 10:00 a.m. - 10:00 p.m.

Pharmacy (610) 583-2206
Pharmacy hours:
Mon - Fri: 9:00 a.m. - 9:00 p.m.
Sat: 9:00 a.m. - 7:00 p.m.
Sun: 10:00 a.m. - 6:00 p.m.

Pick Up Today
Pick Up Today hours:
Mon - Sun: 10:00 a.m. - 10:00 p.m.

Site to Store
Site to Store hours:
Mon - Sun: 10:00 a.m. - 10:00 p.m.