West Memphis Walmart Supercenter Store #70, Arkansas

(department store ) - Location & Hours
Store Details
798 W Service Rd

West Memphis
,
Arkansas
72301
Phone: (870) 732-0175

Regular Store Hours
Open 24 hours

Store hours may vary due to seasonality.
Nearby Walmart Locations
Price: $148
The Promark Virtual Realty Drone takes you to the air by combining our easy-to-fly HD camera drone with our premium Promark VR 3D Goggles (included). With its own built-in WiFi signal, the P70-VR Virtual Reality drone allows you to stream, record and photograph live 720p HD footage direct to your smartphone via the FREE Promark VR aerial photography app. Want to get up in the air yourself? Switch the app into 3D mode and see the world from a higher plane with the fully immersive Promark VR 3D Goggles (included in every set). With auto takeoff and landing, headless mode, one-button 360-degree flips and a powerful Li-Ion rechargeable battery, this drone is easy to fly and perfect for capturing lifes greatest moments from the skies above.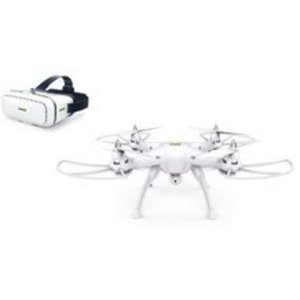 Advertisements
Store Services/Products
Check Cashing
Redbox
Photo Center
L.e.i. Apparel
Portrait Studio (870) 732-9773
Walmart MoneyCard
Tire & Lube (870) 732-0303
Coinstar
Deli
Wine
Garden Center
Fast Key
Money Order
Bluebird by American Express
Grocery
Pay with Cash
Beer
Jackson Hewitt
1-Hour Photo Center
Flu Shots and Immunizations
Connection Center
Bakery
Bill Payment
One Hour Guarantee
Money Transfer
Vision Center (870) 732-0341
Pharmacy in-store transfer
Rug Doctor
Store Departments
General Retail
General Retail hours:
Mon - Sun: 10:00 a.m. - 10:00 p.m.

Pharmacy (870) 735-2324
Pharmacy hours:
Mon - Fri: 8:00 a.m. - 9:00 p.m.
Sat: 9:00 a.m. - 7:00 p.m.
Sun: 10:00 a.m. - 6:00 p.m.

Pick Up Today
Pick Up Today hours:
Mon - Sun: 10:00 a.m. - 10:00 p.m.

Site to Store
Site to Store hours:
Mon - Sun: 10:00 a.m. - 10:00 p.m.