Biddeford Walmart Supercenter Store #2153, Maine

(department store ) - Location & Hours
Store Details
50 Boulder Way

Biddeford
,
Maine
04005
Phone: (207) 286-9551

Regular Store Hours
Mon - Sun: 6:00 a.m. - 12:00 a.m.

Store hours may vary due to seasonality.
Nearby Walmart Locations
Price: $129
Stay connected with the Straight Talk LG Stylo 2 L82C 4G LTE Android Prepaid Smartphone. Capture memories with the 8MP camera/5MP front-facing camera/video recorder and bring them to life on the 5.7-inch touchscreen display. This prepaid smartphone's wide dimension ensures it fits well in your palms for better handling. Running Lollipop, the Android smartphone features a 1.2GHz quad-core processor, leading to better performance and quicker in-device communication. The Bluetooth v4.1 ensures your device is compatible with a broad range of devices while providing faster data transfer. With a powerful battery, the Straight Talk LG Prepaid Stylo 2 L82C Smartphone ensures long talk hours and standby time. The proximity sensor reduces accidental touches, making the phone easier to use. When you're looking for new fun, you'll find something out of the 1,000,000+ apps available on Google Play.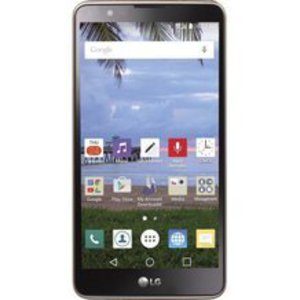 Advertisements
Store Services/Products
Check Cashing
Redbox
Photo Center (207) 286-9573
L.e.i. Apparel
Portrait Studio (207) 282-4421
3rd party ATM
Walmart MoneyCard
Tire & Lube (207) 286-9572
Coinstar
Deli
Wine
Same Day Pickup Photo Center
Minute Key
Garden Center
Money Order
Bluebird by American Express
Grocery
Pay with Cash
Beer
Jackson Hewitt
1-Hour Photo Center
Flu Shots and Immunizations
Bakery
Connection Center
Bill Payment
One Hour Guarantee
Quick Tag
Rug Doctor
Pharmacy in-store transfer
Vision Center (207) 282-9316
Money Transfer
Store Departments
General Retail
General Retail hours:
Mon - Sun: 10:00 a.m. - 10:00 p.m.

Pharmacy (207) 286-9562
Pharmacy hours:
Mon - Fri: 8:00 a.m. - 8:00 p.m.
Sat: 8:00 a.m. - 6:00 p.m.
Sun: 9:00 a.m. - 6:00 p.m.

Pick Up Today
Pick Up Today hours:
Mon - Sun: 10:00 a.m. - 10:00 p.m.

Site to Store
Site to Store hours:
Mon - Sun: 10:00 a.m. - 10:00 p.m.